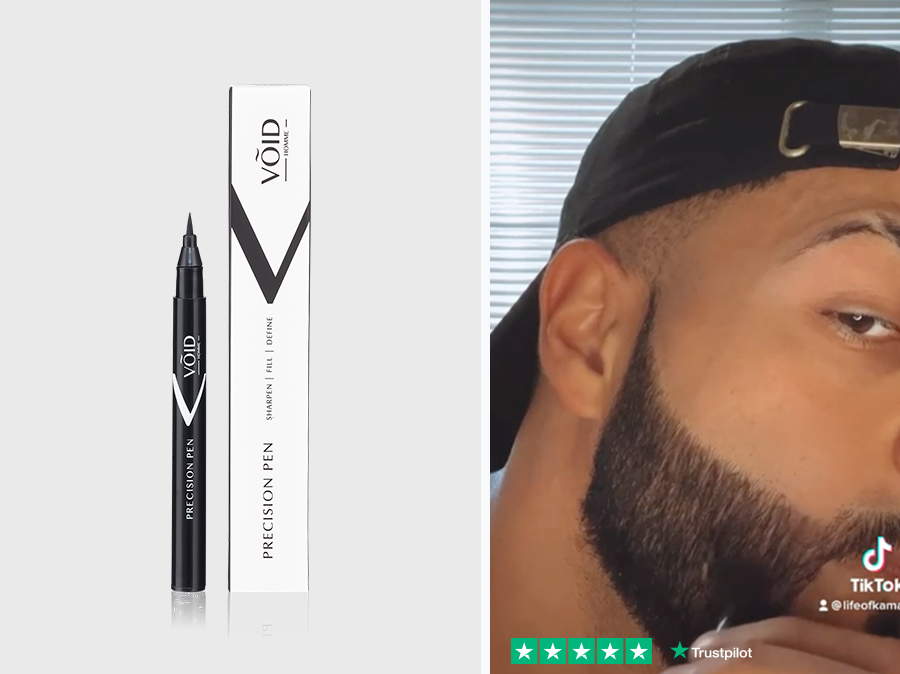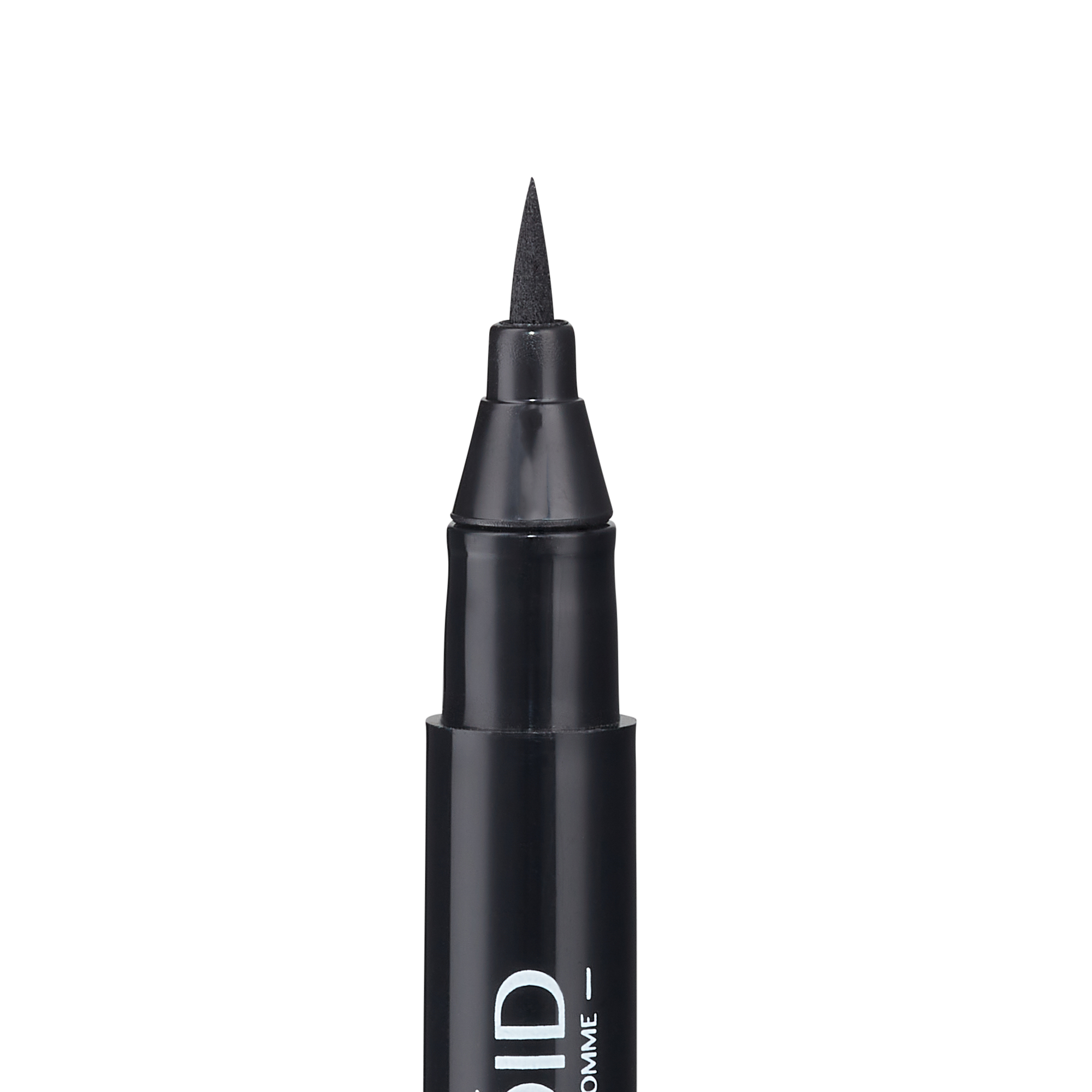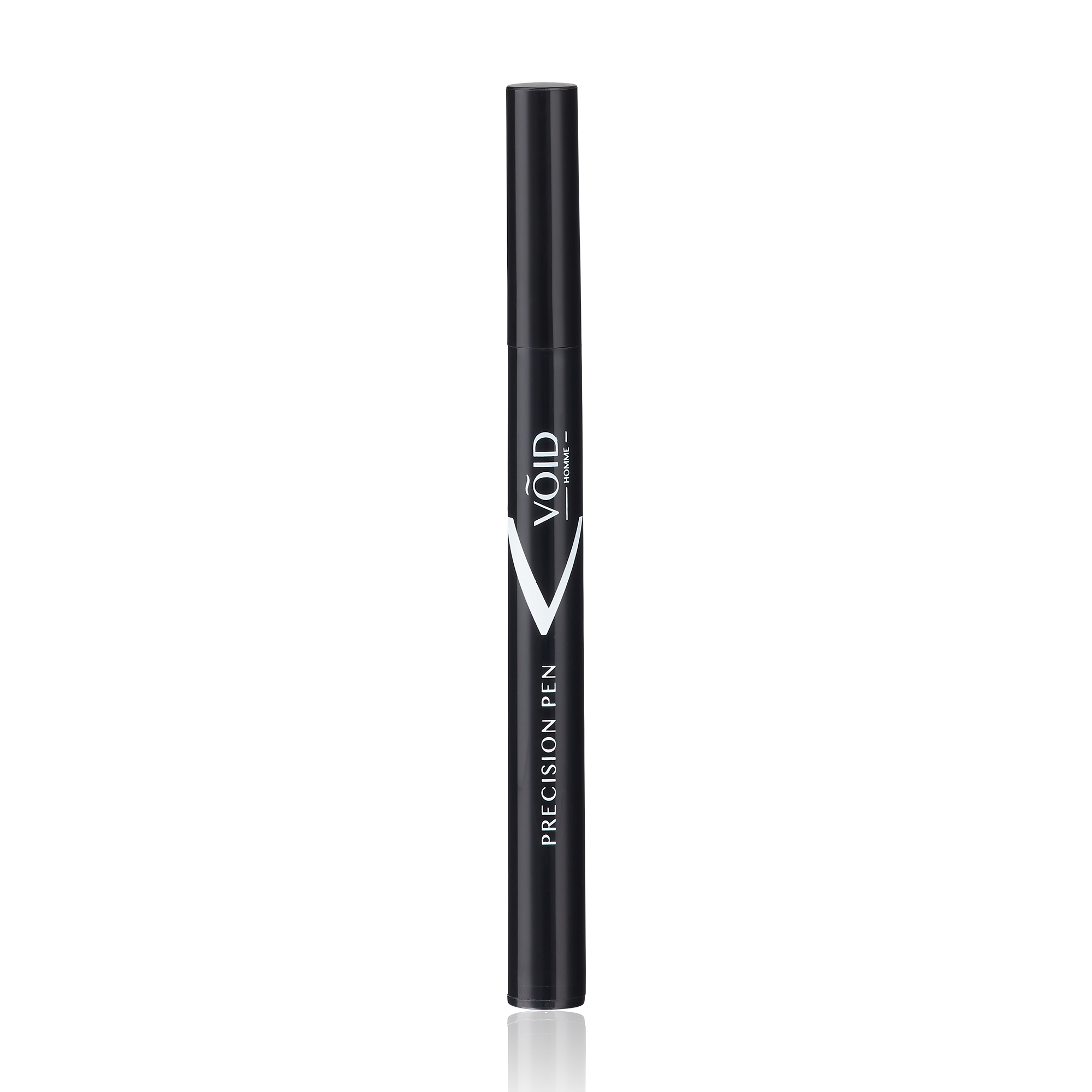 VOID Homme Beard Precision Pen
Fill patches in your beard instantly with realistic hair-like strokes that look natural and make beards look fuller. Enhance, shape and add volume with the Precision pen to define areas of your beard that are less full and defined. The Precision pen offers more control and precise filling whilst also a more permanent solution to the beard pencil. Get cleaner, more accurate strokes all over with ease. 
To use, begin with very light strokes in areas of little to no hair when filling patches. Press harder to get cover more area and get more thicker strokes. For a discrete finish, slant the pen and make lightly-pressed and quick flicks with the pen until the area is covered with hair-like strokes.
Sweat-Proof

Thanks to our advanced technology, your beard will look amazing even during the hottest days at work or even whilst exercising in the gym.

Smudge-Proof

Your Beard Filler should last all day without a problem! No stains left on your hands if you briefly touch your face.

Dummy-Proof

Easy and fast to apply, anyone can apply it and see enhanced volume & shape within seconds.
REAL MEN, REAL RESULTS.
Take a look at a handful of the 50,000+ VOID Homme family who achieved their perfect beard regardless of genetics!
"The best I've seen. Long-lasting, no mess, looks fantastic. I will be a consistent customer."
- Joel T.
"Made me look 10 years younger and makes you feel good"
- Mir A.
"Genuinely a life saver. Works perfectly with anything from stubble to thick beard."
- David P.
"I purchased the beard pencil in 2019 & have been using it daily since I received it. The product is excellent. versatile and functions exactly as advertised."
- Stuart J.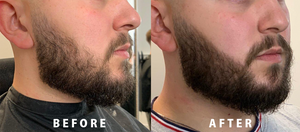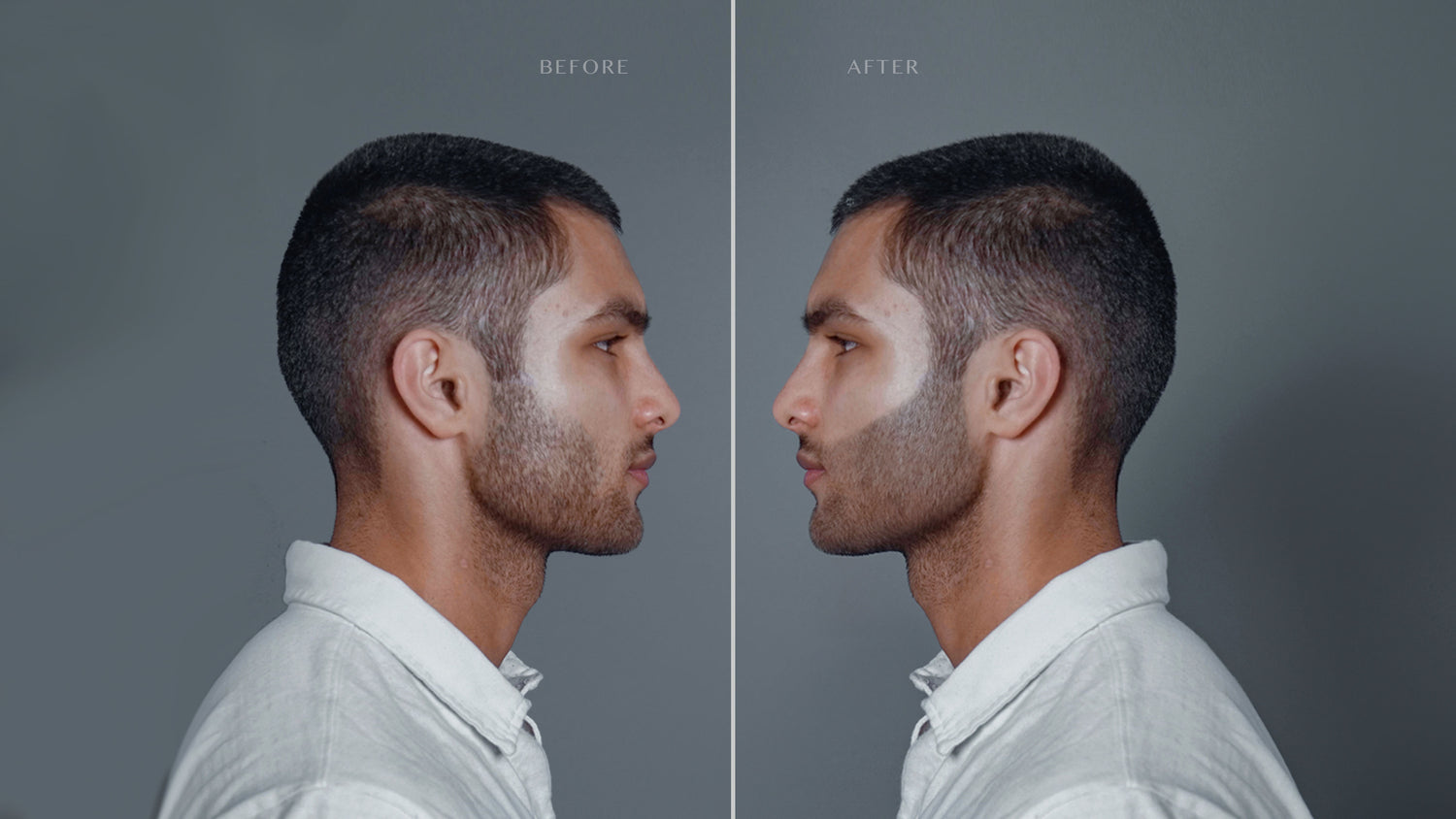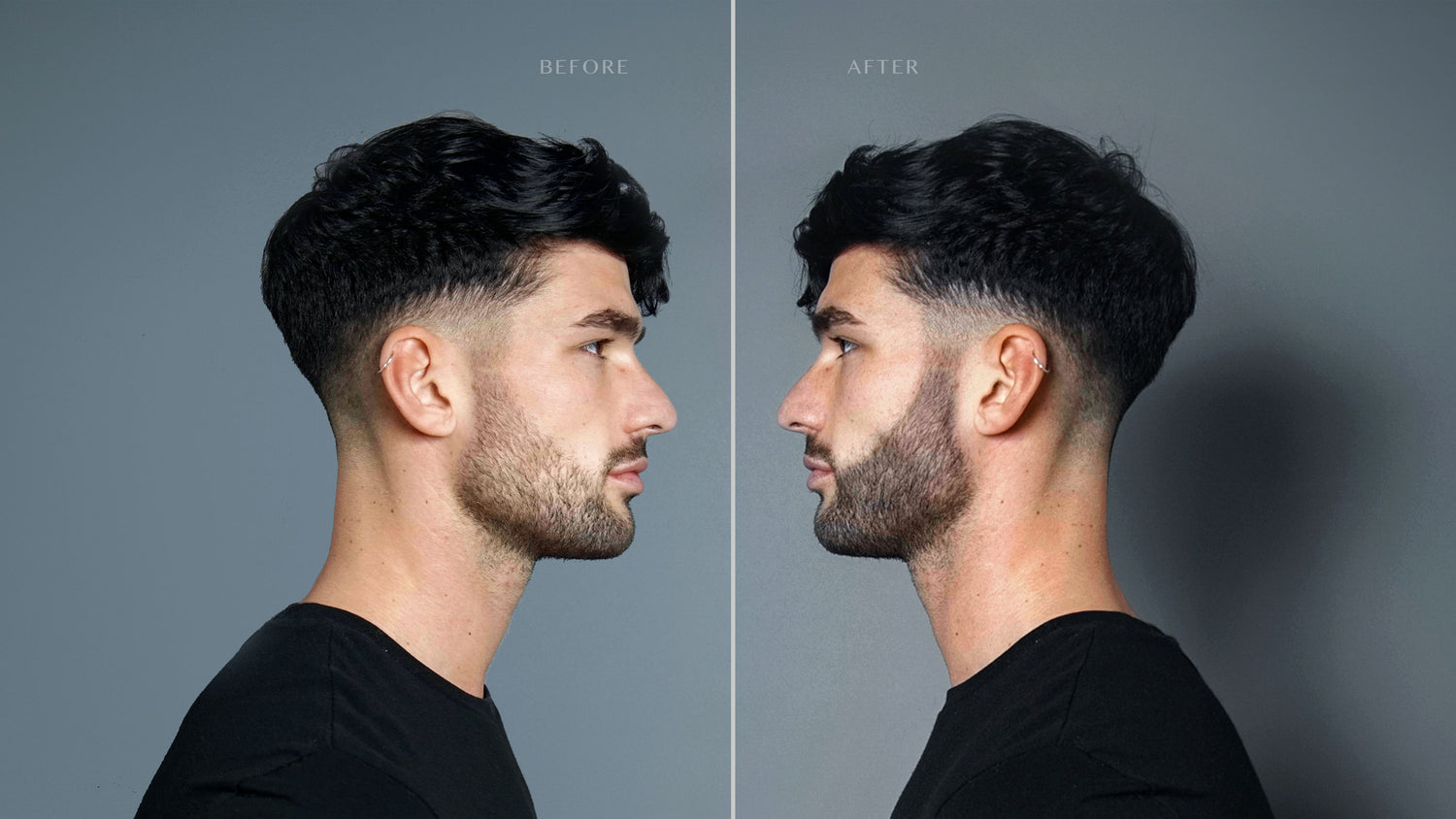 on a scale of zero to hero
Will it work with my beard length?
Yes! Our advanced technology effectively fills patches & defines all beards and facial hair styles, regardless of the hair length or beard texture.
fit for everyone
Will it work with my skin colour?
Yes! See instant results regardless of your skin colour. Our customers are in all corners of the world; Asian, Black, White, Middle Eastern, Mixed & much more!

the best way to do it
It's a no brainer bearder
Here's why men choose VOID Pencil filler over hair fibres or beard dye alternatives.
View Product
Doesn't Stain Skin/Clothes
Easy to Wash Off, No Mess
We're Going Viral, Don't Miss out!
The numbers don't lie
20,000,000+

100,000+

1,000+
No. 1 Men's Cosmetic Brand
#1