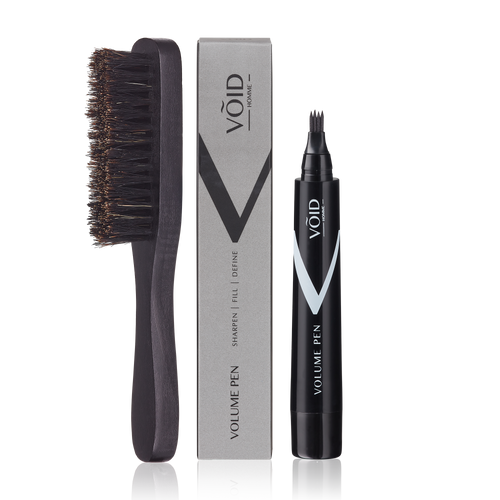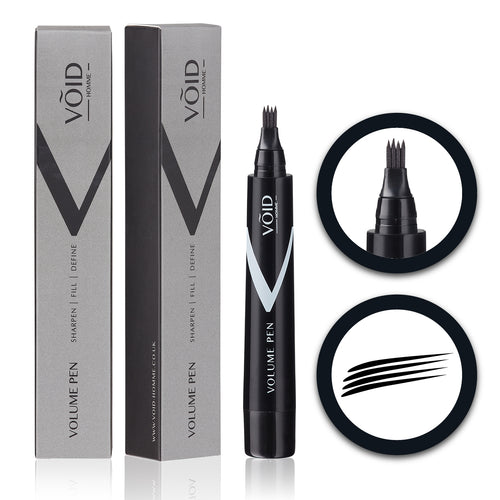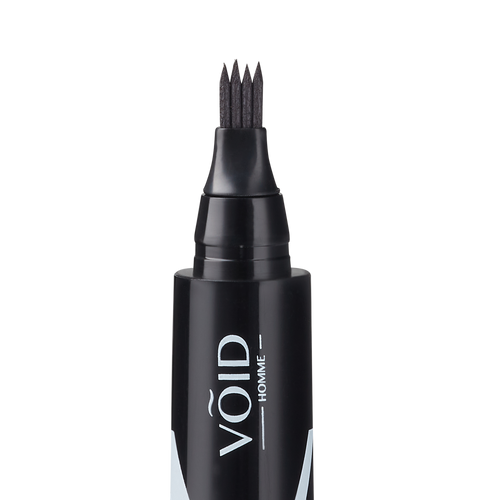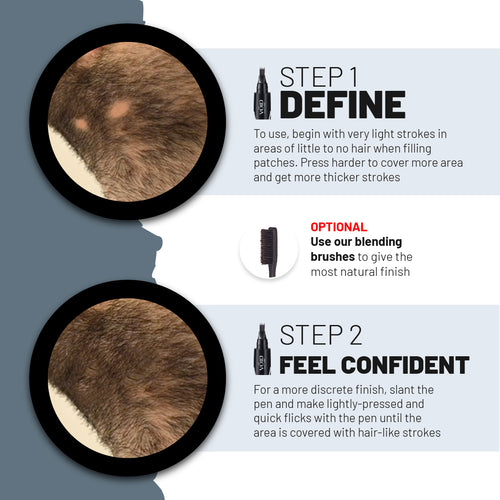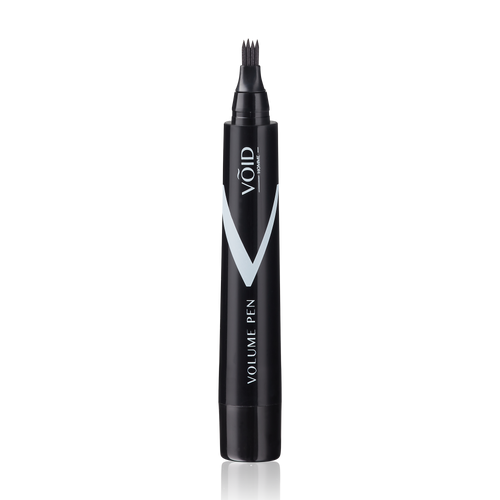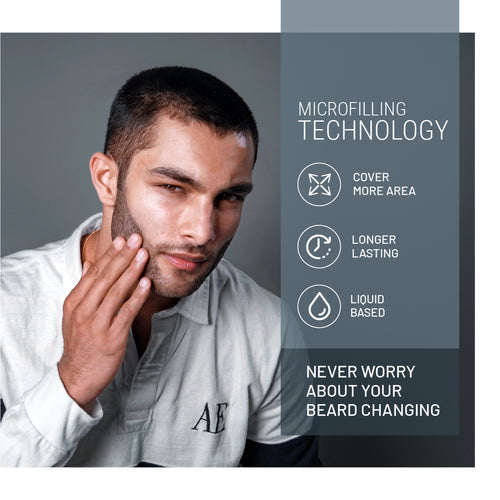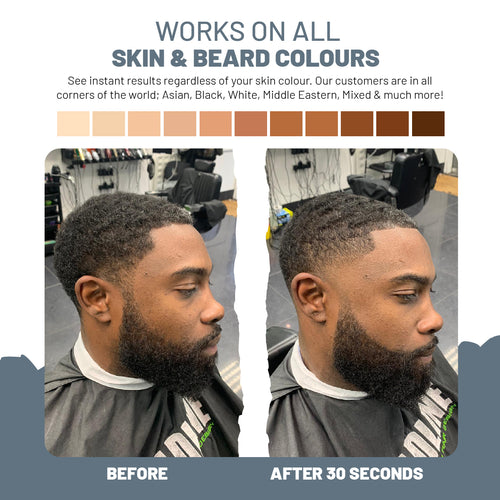 VOID Homme Beard Volume Pen + Brush Combo
The VOID Beard Volume Pen creates extremely realistic feather-like hair strokes on your beard. It utilises the 3-flick microfiling technology to add effortless natural-looking volume to your beard or moustache in just seconds. Smudge-proof and hassle-free, It's a more long-lasting and noticeable solution than our best-selling beard pencil. For those who are more serious in achieving the perfect beard, the Volume Pen is a Beard Filling essential.
To use, begin with very light strokes in areas of little to no hair when filling patches. Press harder to get cover more area and get more thicker strokes. For a more discrete finish, slant the pen and make lightly-pressed and quick flicks with the pen until the area is covered with hair-like strokes. Use our blending brushes to give the most natural finish.
FREQUENTLY ASKED QUESTIONS
Can I change my order?

+

I haven't received an order confirmation?

+

My order has arrived but it is missing an item or it is damaged?

+

Has my order been accepted?

+

Do you have a discount code I can use?

+